The Cardiac Oral Health Connection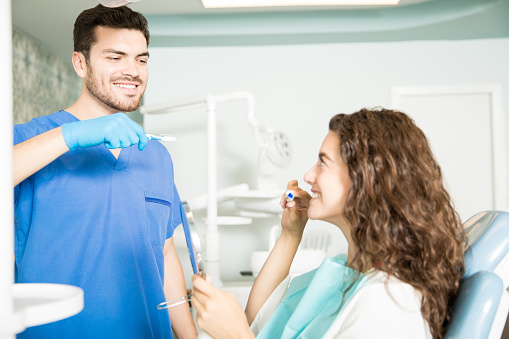 One of the most important topics recently has been the relationship between oral health and heart problems. Much research is being put into this study but there are few sources of knowledge currently. The relationships that have been found out have linked gum diseases to heart problems. There are also some relations between other diseases with oral health. Oral health plays a substantial role in the general health of the body. Gum diseases might be a nuisance and our dental team can take a look.


Gum Diseases

Gum diseases are part of the oral problems we check. Gum diseases may include inflammation of the gums. Gum inflammation might lead to destruction of the teeth, gums and bone tissue. This In turn may lead to risk of bacterial infection of the blood vessels. Bacterial infection of the blood vessels may lead to damage of heart valves .People with plaques that are not managed are most likely to get gum diseases. Gingivitis is another disease that has a high chance of leading to heart diseases. Regular visits at the dentist may help with early diagnosis and treatment of gum diseases.


Heart Diseases

Heart diseases may include stroke and clogged arteries. Heart diseases may be related to some gum diseases. Studies have shown that there are high chances of getting heart diseases after a period of unmanaged gum problems. Stroke and clogged arteries are serious heart problems that are easy to manage if detected earlier.


Offering care

The people should be reminded to take care of their oral health. Some gum diseases may lead to heart diseases. Oral hygiene should be maintained at all times. Regular brushing of teeth to remove plaques and keep teeth clean. Regular dental examination by our professionals should be encouraged. Book an appointment with us now for general and specialized oral care.