How Eating Foods Rich in Fiber and Help Your Oral Health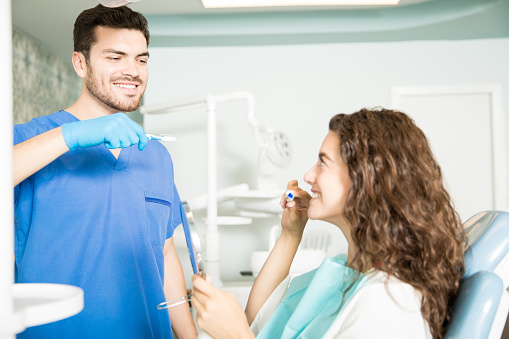 Fiber is good for your body, and it benefits your oral health as well. It is found mostly in plants. You consume fiber when you eat fruits, vegetables, grains, and legumes. It is in two forms. Soluble fiber dissolves in water, and insoluble fiber does not. Eating a diet high in fiber has been shown to lower cholesterol, help prevent heart disease and diabetes, and keep your body regular. Fiber is also good for your teeth and mouth.


Benefits of Fiber for Your Oral Health

We recommend that you consume fiber-rich foods. Foods containing fiber help to keep your teeth and gums clean. These foods act like natural toothbrushes, washing away plaque each time you eat them. In addition, eating fiber-rich foods increases your saliva flow. This is important because saliva reduces the effects of the acids that plaque produces.


Add Fiber to Your Diet

If you shop around the grocery store's perimeter, you are more likely to choose fresh fruits and vegetables. Try to find a vegetable you have not had for a while and make it the star or your plate. You could also find a vegetable you eat commonly and find a different way to prepare it. These fiber-rich foods will benefit your teeth and mouth and work with you to fight plaque buildup and tooth decay. It is amazing to think that you can both eat and brush your teeth at the same time when you eat fiber-rich foods.


Give us a Call

If we have not seen you for six months, it is time to make an appointment for your professional cleaning and dental checkup. We would love to suggest other good sources of fiber and how much fiber you need. We want to help make fiber-rich foods part of your diet so that your oral health can benefit for years to come.