The Purpose of a Dental Emergency Kit and What Should Be in It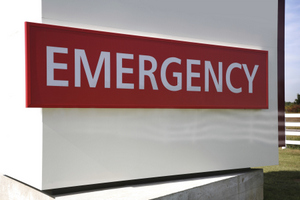 Even if you are super conscientious about your dental care, emergencies will happen. That is why it is a good idea to have a dental emergency kit on hand. After all, people get involved in accidents that lead to dental pain and trauma, and sometimes restorations come out. When these events happen, you need to be prepared for them.


What You Need to Include in Your Dental Emergency Kit

If you have not prepared a dental emergency kit before, the following information should help you start and stock a kit quickly. For example, one of the items you should include are disposable gloves. You need to wear these types of gloves if you deal with any injury that involves blood or fluids. Also, the addition of an oral analgesic gel is important, as the gel provides temporary relief for toothache pain. Use a q-tip (you should also include q-tips in the kit) and apply 1 or 2 drops of the gel. Add the gel to the tissues around the painful tooth. As noted, you also need to include q-tips. Cotton balls can be added as well. Using cotton balls or q-tips reduces the chances of infection.


Tools that Clean the Gums and Teeth or Serve Temporary Dental Needs

Besides emergency care products, you also want to add dental floss and a toothbrush with a soft-bristled head to the kit. Dental floss can help unstick food you do not want between your teeth, while a toothbrush can be used if you find that you don't have a toothbrush available. Temporary cavity fillings are must-have items in every dental emergency kit. If you lose a filling, you will be happy to have the temporary material on hand. Include hydrogen peroxide in your kit to serve as a disinfectant during an emergency. Also, do not forget to include a pain-relief medicine, such as acetaminophen or ibuprofen. Add gauze to take care of any problem with dental bleeding and control.

If you happen to have a dental emergency available while traveling, you can more easily deal with an unexpected dental problem until you return home. Call us today to book an appointment for an exam as an extra measure of prevention.