Mesiodens: What to Do When Your Child Has an Extra Tooth?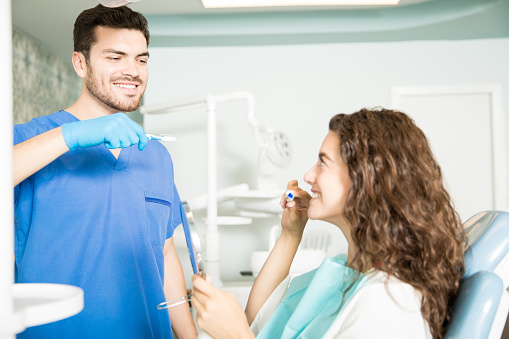 A mesiodens is an extra tooth that often grows between the upper incisors. This extra tooth can prevent the eruption of a permanent tooth or can make it come out crooked, which is why early intervention is a parent's best option.
Aside from this, an extra tooth can cause damage to the neighboring teeth and have a permanent effect on dentition. If your child has a extra tooth, Michael J. Wockenfus, DDS and Dr. Wockenfus at Mid Valley Dental may recommend you get it removed.
Extra teeth are twice as more likely to occur in boys than girls. About 1 percent of population has an extra tooth, which means the condition is quite rare.


Discovery and Treatment of Mesiodens

Since mesiodens appear with permanent teeth, it is important to diagnose this condition at the earliest to prevent damage to other teeth. Mesiodens can be detected with an x-ray, which is why it is imperative that you never miss your child's routine dental visit.
Regular dental appointments should start as early as age 1 and should continue every six months. When your child turns 5, he should be diagnosed with x-rays. If left undiscovered, mesiodens can affect the permanent teeth by displacing them, delaying their growth, or damaging their roots, which will require orthodontic treatment.
Once the condition is discovered, it is highly recommended the extra tooth be removed. Interventions before age 5 can greatly reduce the risk of surgeries as the mesiodens root has not completely developed, and it makes the extraction and healing process easier.

Although mesiodens is quite rare, if your child suffers from other dental issues like thumb sucking or decay, each of them can cause damage if they are not treated as soon as possible. Early and regular visit to Mid Valley Dental can help diagnose the problem before the tooth has time to take root. If your child still hasn't had their first dental appointment, schedule an appointment with us by calling us at (920) 215-4160.