What Happens to Your Self-Esteem When Your Oral Health Declines?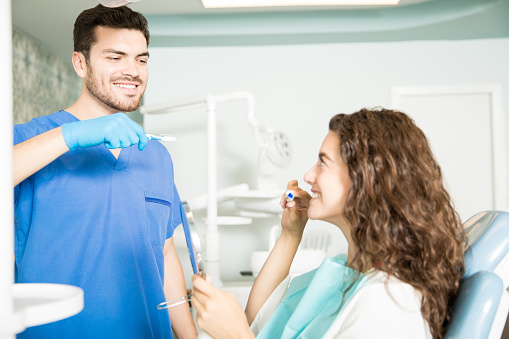 One-third of people asked about their confidence with their oral care reported being unhappy with their smile. It can come from a number of things. Perhaps you have a defect you have had since childhood.

Maybe someone has mentioned something to you about your oral health that you didn't notice, like bad breath or crooked teeth. We are here to help get you back on track and feeling confident in your oral health and smile.


Teeth's Role in Self-Esteem

The teeth are one of the first things you notice about someone. It's also been studied as being one of the main things you will remember about someone. Do you have a smile that you practice when you're alone to make sure it covers certain teeth? Maybe you are so self-conscience of it that you cover your mouth when you eat in public. These types of things take a toll on your self-esteem.


Your Oral Health's Effect on Others

One of the other issues is that poor or misaligned teeth can also be one of the biggest dating turnoffs. To most people, when they see poor teeth care, they associate that with personal hygiene. It is very important to take care of your teeth and understand not doing that can result in situations that could change your life. It could alter who will date you or even cause you to possibly miss out on a promotion.

Our office is here to help you get that confidence back. We can recommend apps that will track and remind you when to floss, brush, and even have a timer to make sure you do it the full two minutes, followed by mouthwash. We can look at different options to help straighten your teeth, if needed, plus we can give your mouth an overhaul if you need it. Give our office a call and let us spend some time with you so you know what options are available. Let us get that confidence back with a smile you can be proud of.