Do Your Teeth Have Drinks They Prefer?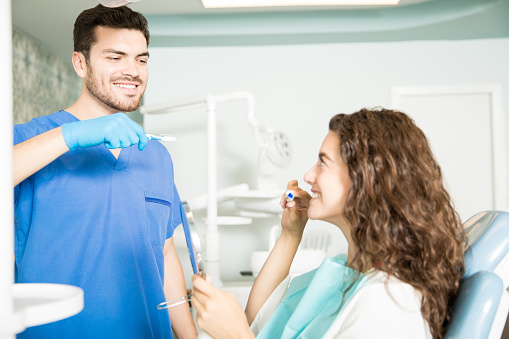 Not all drinks are created equal, and there are many that your teeth would prefer over others. You probably already know the bad drinks—soda and coffee, plus anything high in sugar.

These drinks will damage your teeth, leading to cavities and gum disease if you're not careful. So instead of soda and coffee, what should you drink? Here are some of the drinks your teeth prefer.


Water

Water, obviously, is the best drink option for you. Water with fluoride will help keep your teeth clean and strong. Water helps to flush out bacteria and other debris from your mouth, helping your saliva do its job. It also has no calories and helps keep your mouth's natural pH balance.


Tea

Not all teas are created equal, but some, such as green tea are good for your teeth. You do have to be careful and make certain you're not drinking any tea that has added sugar, of course. Green tea helps reduce the amount of bacteria in the mouth and may even help reduce your chances of oral cancer.


Coconut Water

Coconut water has more of a flavor to it than regular water, and some people prefer it because of that. It's also a very healthy drink. It contains a good amount of nutrients, including vitamin C and calcium, that your teeth need. It also helps keep you hydrated and can help you deal with diseases such as cardiovascular issues, high blood pressure, and diabetes.


Milk

As long as you aren't lactose intolerance, milk is a good drink for your teeth. It contains a large amount of calcium and protein, which will help your teeth remain strong. It's a good option if you want something a little different from water and aren't a big fan of coconut water or tea.

Want to discuss more great drinks for your teeth? Give us a call today.