Benefits Of Oral Surgery For Improving Oral Health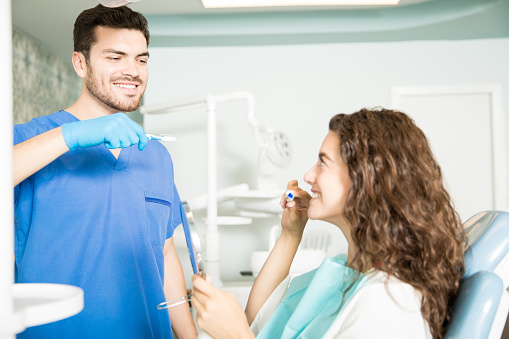 Oral surgery refers to a wide range of treatments that may be done on your jaw, teeth, gum grafts, or any other face or oral structures by a maxillofacial surgeon, oral surgeon, or periodontist. The phrase "oral surgery" describes all of these procedures together. If you are missing one of your teeth and want to replace it with a new one, two options are available. The first option is one in which you seek out temporary remedies, such as a bridge. In contrast, the second option seeks permanent alternatives such as dental implants.


Oral Surgery Helps To Prevent Future Complications

It is important to not neglect the health of your gums, as this can lead to infections or the need for additional care. In addition to this, bridges can be costly. Dental implants, on the other hand, not only address the missing tooth but also involve treatment for the gums. The implantation process involves surgically attaching an artificial tooth that is more stable and long-lasting, potentially lasting for many years.

Oral surgery is a viable treatment option for addressing the root of the problem, and can ultimately help resolve the issue. They aid in the early detection of oral abnormalities and prevent such problems from worsening. Consider the case of a person who has a jaw that is not positioned correctly and has difficulty eating, speaking, and even breathing. In this scenario, jaw surgery, sometimes referred to as orthognathic or jaw alignment surgery might help resolve the condition.


Get In Touch With Us

It is essential to attend to your oral health promptly and not delay it. Act now by scheduling an appointment with us, and we will make every effort to assist you in achieving a radiant and robust smile.